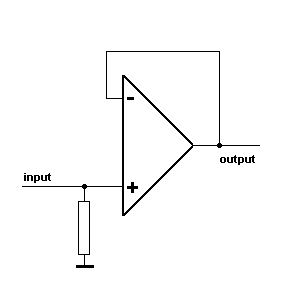 This non inverting amplifier has unity gain i.e. x1. It is called a VOLTAGE FOLLOWER.
It serves the same purpose as the emitter follower.
It has a high input impedance and a very low output impedance.
It can be used for impedance matching.
It is able to drive several loads.