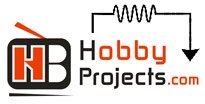 Electronic Circuits and Tutorials
Electronics Schematics - W
Water Level Monitors Circuits
12 Volt Sump Pump Control:
Circuit checks swamp cooler water level
: 10/31/2002 EDN - Design Ideas / A "swamp cooler" is an easy way to obtain effective air conditioning, especially in hot and dry climates, if a water source is readily available. Although most units are very reliable, the storage-reservoir control usually uses a single level-detector component. Failure of this component can lead to serious water damage.
Digital Water Wave/Tide/Level Meter (PIC16F876)
Simple Emergency Sump Pump Control: Sump Pump Control for12V DC Bilge Pump
Water Level Alarm
Water Level Indicator With Alarm
Water Level Sensor
Water-Level Controller
Water-Level Sensor Uses Hysteresis: 08/21/00 Electronic Design - Ideas for Design / A low-voltage electronic circuit that senses upper and lower water levels is often used for alarms and sump-pump activation. Since an electronic sensor has no moving mechanical parts, it eliminates problems with corrosion and wear and tear.
Water pump Safety Guard for Fish-pond
---
Note:
To report broken links or to submit your projects, tutorials please email to
Webmaster