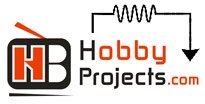 Electronic Circuits and Tutorials
Electronics Schematics - I
Indicator Circuits
12 Volt Lead Acid Battery Monitor: This simple circuit makes it possible to monitor the charging process to a higher level.
50 MHz Frequency Counter, Voltage Meter & SWR / PWR Indicator:
Audio Level Indicator: Audio Amplifier output relay delay
Audio Volume Indicator: (PDF) uses an XS40 Board and XStend Board to display the volume of an audio input on a barograph LED.
Battery Chargers indicates Rate of Charge: 05/25/95 EDN-Design Ideas / A single LED indicates whether the battery Chargers s delivering a trickle charge or a fast charge, circuit designed to charge2-14 cells
Battery condition indicator12v :
Battery Equal Charge Indicator:
Battery Monitor Emulates Auto Dashboard: 07/03/97 EDN-Design Ideas
Circuit forms low frequency circulator: 10/11/2001 EDN - Design Ideas / The electronic circulator made its debut ten years ago (Reference 1). It functioned at VHF as a three-port unit using a Comlinear (now part of National Semiconductor, www.nsc.com) CLC 406 operational amplifier. The circuit in Figure 1 extends the circulator's performance to four-port operation at low frequencies, using the readily available 941 (equivalent to the ubiquitous 741) and LM3...
Cut Phone Line Detector #2:
CW zero Beat indicator:
Data Multiplexer Adds Cursor to LED Display Driver: 03/30/95 EDN-Design Ideas
Digital Mains Voltage Indicator:
Expanded scale indicator revisited: 08/08/2002 EDN - Design Ideas / The visualization aid that a previous Design Idea describes allows only the expansion of the upper end of the scale (Reference 1). But what can you do if, according to your project requirements, you need to expand the middle region of the scale? Figure 1a illustrates the challenge. A voltmeter comprises a 100-µA dc meter and a series resistor
Fastest Finger First Indicator:
Free Line Indicator Stops Interruptions: 12/07/00 EDN-Design Ideas / PDF contains multiple circuits - scroll to find the one of interest A simple circuit lights an LED, which indicates whether the line is free (Figure1a) / PDF contains multiple circuits - scroll to find the one of interest. Batteries are unnecessary; the phone line powers the circuit, and an accumulator saves energy for an "in use" indication.
Fuse Monitor / Alarm: a simple way to see if a fuse has blown without removing it from its holder
Headlight On Reminder With Light:
High / Low indicator:
Indicator has "electronic lens" : 09/04/03 EDN-Design Ideas / The method for implementing an extended-scale meter described in an earlier Design Idea had a conceptual error: The meter impedance must change continuously, not discretely as expressed (Reference 1). You could achieve the desired result by using a digital potentiometer controlled by an input voltage via an appropriate interface....
Indicator has Expanded Scale: 02/21/02 EDN-Design Ideas / PDF contains multiple circuits - scroll to find the one of interest
LED Flasher indicates Low Battery Condition: 01/02/97 EDN Design Ideas
NiCd Battery Discharger / Capacity Indicator:
OpAmp Rectifier Signals Input State: 07/21/94 EDN-Design Ideas
Park Aid: 3-LEDs signal bumper-barrier distance Infrared operation, indoor use
Phone Busy Indicator: simple busy indicator, does not meet regulations of many countries because this circuit draws excessive continuous current from the ph1-line even when not active and this can cause problems with Telephone system
Phone in Indicator:
Phone In Use Indicator:
Phone In Use Light:

Phone in use:

Phone Off Hook Indicator:

Phone Off Hook Indicator:

Phone Rang Indicator Light:

phone Rang' indicator Light:

Power Amplifier Clipping Indicator:

Safety Indicator Lights: SILs was designed and built for a colleague at work. He needed a device to control the indicator lights on his motorcycle. The idea was to turn all lamps on during driving, but switch over to normal operation when the indicator was needed. He wanted this device because his motorcycle was fairly broad and was worried that passing cars wouldn't notice, especially in the dark!

Simple Circuit Detects Current Pulses: 01/06/94 EDN-Design Ideas

Simple circuit forms peak/clipping indicator: 11/22/2001 EDN - Design Ideas / The simple peak detector in Figure 1 is the result of a need for a single-5V-supply, level/clipping indicator for a multimedia-PC sound system. The design is unique in that it detects both stereo channels on a single peak-hold capacitor. All the adjustments in the circuit simultaneously apply to both left and right stereo inputs. .

Single LED indicates Two Power States: 12/05/96 EDN-Design Ideas / Uses a single bicolor LED to indicate both power-on and blown-fuse conditions

Status Indicator Flags Five Discharge States: 01/20/94 EDN-Design Ideas / The circuit actually indicates five conditions of the battery. A steady glow assures the user that the battery is strong and healthy. A2-Hz brief flicker off indicates that the battery is starting to show age. A more insistent,50%,5-Hz flashing is a warning to have a spare battery on hand. A brief flicker on at2 Hz is the battery's last gasp. And, when the LED is continuously off, its Time to replace the battery.

Telephone Headgear: A compact, inexpensive and low component count telecom head- set can be constructed using two readily available transistors and a few other electronic components. Since the circuit draws very little current, it is ideal for parallel operation with electronic Telephone set. FAIR WARNING -- THIS SITE HAS ANNOYING POP UP ADS.

Telephone In Use LED Indicator:

Telephone in use Light:
---
Note
To report broken links or to submit your projects, tutorials please email to
Webmaster