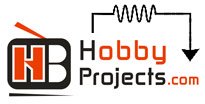 Electronic Circuits and Tutorials
Electronics Schematics - W
Wire Tracer Circuits
Circuit tests VCOM drivers
: 12/24/04 EDN Design Ideas Flat-panel LCD monitors offer excellent image quality and more compact form factor than CRTs—hence, their steadily increasing popularity. Unfortunately, the complexity of their manufacturing process makes LCD monitors considerably more expensive than CRTs. The amplifier that drives VCOM, the voltage on the backplane of the LCD panel, must be able to drive large capacitive loads, deliver high peak output currents, and maintain a constant output voltage. This Design Idea describes a simple test to measure the usefulness of an amplifier used as a VCOM driver.
Fox-Hound, wire tracer
Quickly find pc-board shorts with low-cost tracer technique: 11/26/04 EDN Design Ideas Online Finding hidden shorts is often time-consuming and frustrating. Typical techniques of cutting traces, lifting pads, and "blowing" shorts are, at best, questionable because they may affect the reliability of the circuit.
---
Note:
To report broken links or to submit your projects, tutorials please email to
Webmaster