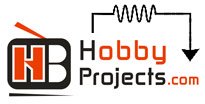 Electronic Circuits and Tutorials
Electronics Schematics - U
Ultrasound / Ultrasonic Circuits
40kHz Ultrasound Receiver
- A X100 transistor amplifier is followed by a zero cross detector circuit, using a voltage comparator. The output is a TTL logic signal, corresponding to the received 40KHz signal. (designed by David A. Johnson)
An Introduction to TVS Devices - MicroNote 102 from Microsem Describes and illustrates performance of basic types of transient voltage suppresors (TVSs) including gas discharge tubes, metal oxide varistors (MOVs), silicon pn junction TVSs and thyristors. (Application Note)
An Introduction to Zener Diodes - MicroNote 201 from Microsem (app note)
AN-1 Understanding the Single-Ended SCSI Bus - Application Note Microsemi 1201
Cross Referencing TVS Devices - MicroNote 107) from Microsem Accentuates the electrical parameters to be compared when replacing an axial leaded device with an equivalent surface mount component. Illustrations are given in making selections. (Application Note)
Crowbars and Clamps - MicroNote 106 from Microsem (Application Note)
Derating TVS at Elevated Temp for varying XXX - MicroNote 115 from Microsem This note combines the information in MicroNOTES114 and 104 above to accomodate those conditions in which temperature is above 25°C and pulse width varies significantly from specified conditions. (Application Note)
Derating TVS devices for Higher Junction Temp - MicroNote 114 from Microsem Most silicon TVSs are derated linearly from max rating at 25°C down to zero at 175°C. This note shows the reader how to use the derating curve for assigning the maximum surge rating for a device at any point between 25°C and 175°C. (Application Note)
Determining Clamping Voltages for Pulse Currents - MicroNote 108 from Microsem (Application Note)
Effective use of Space Saving TVSArrays - MicroNote 123 from Microsem (Application Note)
How to Select a Transient Voltage Suppressor - MicroNote 125 from Microsem (Application Note)
Lightning Protection for Aircraft Electrical Systems - MicroNote 127 from Microsem (Application Note)
Lightning Protection for Aircraft per RTCA/DO-160D for ARINC 429 Protocol - MicroNote 126 from Microsem (Application Note)
Overall TVS Selection - MicroNote 130 from Microsem (Application Note)
Parallel Stacking TVS devices for Higher Current - MicroNote 113 from Microsem For lower voltage applications, higher voltage surge capability can be achieved by parallel stacking. Devices must be matched very closely for load sharing, within 50mV for an 8V requirement and within 200mV for 30V. Examples are shown. (Application Note)
Parasitic Capacitance in TVS - MicroNote 110 from Microsem Illustrates the inherence capacitance values in a silicon TVS and how to minimize this effect with low capacitance silicon diode elements where required. (Application Note)
Parasitic Lead Inductance in TVS - MicroNote 111 from Microsem Reduced protection offered by a TVS results when longer than tolerable component lead lengths product overshoot voltages resulting from L(di/dt) effects. (Application Note)
Protecting Data I/O ports with TVSArrays - MicroNote 121 from Microsem (Application Note)
Protection at a Transformer - MicroNote 116 from Microsem Illustrates the chief advantage, which is higher surge rating, of placing the TVS on the low voltage secondary output. A case history is used in depicting this advantage. (Application Note)
Selecting TVS with PPP and Waveform Considerations - MicroNote 120 from Microsem (Application Note)
Series Stacking TVS devices for Higher Current - MicroNote 112 from Microsem Series stacking of TVSs can be employed to increase peak pulse power and surge current since power is additive for parts in series. Practical applications are illustrated. (Application Note)
Transient Protection across High Data Rate and RF Lines - MicroNote 122 from Microsem (Application Note)
TVS/Chip Product Overview - MicroNote 118 from Microsem (Application Note)
Unidirectional/Bi-Directional TVS Differences - MicroNote 128 from Microsem (Application Note)
Upscreening Commercial TVS Diodes for Avionics and Robust Environments or Applications - MicroNote 129 from Microsem (Application Note)
What is a TVS? - MicroNote 103 from Microsem Illustrates why a silicon TVS is needed, how it diverts transient current away from vulnerable circuitry and reviews device pulse power ratings. (Application Note)
2 Stage Chaotic Colpitts Oscillator for the UHF range - Electronic Circuit design
200MHz400MHz VOLTAGE controlled Oscillator - If you need a clean emitter coupled logic (ECL) type signal between 200MHz and 400MHz this circuit works fine. It uses four voltage-controlled capacitors to change the frequency. (designed by Dave Johnson)
CMOS Inverter VCO tunes octave to UHF - 11/19/98 EDN-Design Ideas:.....(design idea)
Rolling code 4-channel UHF remote Control - (electronic circuit)
Two Stage Chaotic Colpitts Oscillator for the UHF range - Electronic Circuit design
UHF TV PreAmplifier - This circuit is designed to work at UHF frequencies in the range 450-800MHz. It has a gain of around 10dB and is suitable for boosting weak TV signals….(schematic)
VHF/UHF Prescaler - The recommended Prescaler is ridiculously simple. It consists of just one IC, a TV tuner prescaler, the Philips SAB6456A, which can divide by 64 or by 256. This chip is widely available both new and in the surplus market at much lower prices than conventional divide by 10 prescalers.
VHF/UHF TV Modulator - Simple oscillator that generates a frequency in the VHF or UHF region. The oscillator is modulated with the video signal and the modulated carrier wave thus generated is fed into the TV set's aerial input via a cable. Then all that remains to do is tune the TV to the correct frequency.
40kHz Ultrasound Receiver - A X100 transistor amplifier is followed by a zero cross detector circuit, using a voltage comparator. The output is a TTL logic signal, corresponding to the received 40KHz signal.(designed by David A. Johnson)
AN597: Implementing Ultrasonic Ranging - Microchip Application Note Published 26-Aug-97 (app note)
Circuit for a Critter Ridder - Ultrasonic Sound Generator (circuit design)
Good Old Parking Sonar - This was one of my first designs: it is an ultrasonic parking sonar. Based on an ultrasonic amplifier from an article seen on a 1982 magazine, it was once installed on the rear bumper of my Volvo Station Wagon. It served very well for many years. Connecting it to the reverse gear lights, it switches on automatically and shows you the distance to the nearest obstacle (according to his beam) on a led scale. When the last led lights, a buzzer is also activated telling you to stop immediately.
Implementing Ultrasonic Ranging - Microchip Application Note Published 26-Aug-97 (app note)
IR Detector/Emitter - (electronic circuit)
Medium Power 40kHz Ultrasound Transducer Driver - This crystal controlled circuit drives a 40KHz piezoelectric transducer with a 30v peak to peak signal. (designed by David A. Johnson)
PIC16F873 Ultrasonic Range Meter - (circuit / schematic design)
Popular Electronics Ultrasound Detector - (electronic circuit)
Receiver Circuit-Ultrasonic Switch - The circuit described generates (transmits) ultrasonic sound of frequency between 40 and 50 kHz. As with any other remote control system this circuit comprises of a mini transmitter and a receiver circuit. Transmitter generates ultrasonic sound and the receiver senses ultrasonic sound from the transmitter and switches on a relay
Ultrasonic Alarm - This alarm device transmits the ultrasonic and it confirms a reflected wave from the obstacle. If there is object within the set distance, it doesn't give the alarm. When there is no object within the set distance, it gives the alarm. The distance which can be set is from about 40 cm to 5-6 m. For example, when making a setting distance 5 m, it gives the alarm when the reflected wave from 40 cm to 5 m passes away.
Ultrasonic Dog Whistle - (electronic Schematic)
Ultrasonic Parking Sonar - (electronic circuit)
Ultrasonic ParKontroller - Are you afraid that your brand new Hummer is going to get scratched while parking it in a tight space? Do you have trouble backing your large Mercedez S-class into your small garage? Fear no more! Our ultrasonic ParKontroller can sense how far you are away from the wall..
Ultrasonic Pest Repellent - It is well know that pests like rats, mice etc are repelled by ultrasonic frequency in the range of 30 kHz to 50 kHz. Human beings can't hear these high-frequency sounds. Unfortunately, all pests do not react at the same ultrasonic frequency. While some pests get repelled at 35 kHz, some others get repelled at 38 to 40 kHz. Thus to increase the effectiveness
Ultrasonic Pest Repeller - (electronic design / schematic)
Ultrasonic radar - This is a very interesting project with many practical applications in security and alarm systems for homes, shops and cars. It consists of a set of ultrasonic receiver and transmitter which operate at the same frequency. When something moves in the area covered by....(electronic design)
Ultrasonic Range & Imager - This is the electronic schematic of the homebuilt SONAR. Only one piezoelectric tranducer is used for both transmit & receive. This transducer is switched from TX to RX via the four 4016 switches. A high gain amplifier stage & rectifier translates the received echoes into voltage pulses. The timing is controlled by the PIC12C508 8-pin microcontroller....(circuit)
Ultrasonic Range Finder Circuit - (electronic diagram)
Ultrasonic Range Finder uses Few Components - 06/24/99 EDN-Design Ideas: An ultrasonic, or sonar, range finder is a common sensor in robotic systems and industrial environments. Even home and automotive uses are possible. A novel sensor design consists of a WC, a few peripheral components, and a pair of ultrasonic transducers (Figure 1). The range-finder.....(design idea)
Ultrasonic Range Meter - This circuit is measuring the range to an object by using ultrasonic transmitter and ultrasonic receiver. The distance is calculated by PIC microprocessor and is displayed on the three digit 7-segment LED display. ….(electronic design)
Ultrasonic Remote Control and Alarm - (electronic schematic / circuit)
Ultrasonic Sound Detector - Its Useful to hear Ultrasonic Sounds....(circuit design)
Ultrasonic Switch (Andrew Wilson) - The circuit described generates (transmits) ultrasonic sound of frequency between 40 and 50 kHz. As with any other remote control system this circuit comprises of a mini transmitter and a receiver circuit. Transmitter generates ultrasonic sound and the receiver senses ultrasonic sound from the transmitter and switches on a relay....(electronic circuit)
Ultrasonic Transducer Oscillator Circuit - ASCII format
Ultrasound Detector - (electronic circuit)
UV light Box - I have been making PCBs for quite a number of years but one om my material suppliers has recently changed the Photo resist spray ingredients and it can no-longer be used with "high-spectrum visible light. This means I am now forced to have a UV-light box. I therefore built mine and the moment it is a "lashup" fixed to the workbench with masking tape. So please excuse me if I do not include a photograph....(electronic circuit)
---
Note:
To report broken links or to submit your projects, tutorials please email to
Webmaster