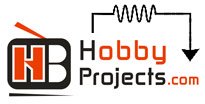 Electronic Circuits and Tutorials
Electronics Schematics - T
Temperature Control Circuits
10/27/94 EDN-Design Ideas
Auto-Fan, automatic temperature control:
BangBang Heater
:
BangBang Thermostat is Simple & Efficient: 11/06/97 EDN-Design Ideas
Boost Converter Controls 12 Volt Fan From 5 Volt Supply
: 12/12/97 EDN-Design Ideas / Temperature-controlled PWM boost converter allows operation of a12V brushless dc fan from a5V supply
Circuit Enables Precision Control In Radiant Heating Systems: 01/08/01 Electronic Design - Ideas for Design / Successful design of precision temperature-control loops, like all high-performance servo systems, depends on careful management of the usual feedback gain and bandwidth tradeoffs. While always tricky, these interactions can become unmanageable if the. . .
Circuit improves on temperature measurement
: 05/02/2002 EDN - Design Ideas / When current pulses with a stable IHIGH/ILOW ratio modulate a semiconductor junction, the ensuing voltage difference (for example, ΔVBE for a bipolar transistor) is a linear function of the absolute (Kelvin) temperature, T. You can use this truism to make accurate temperature measurements. Technical literature has thoroughly covered the relationship (references 1 to 4) and has numerou....
Controller Provides Closed Loop Temperature Regulation
: 05/08/97 EDN-Design Ideas
LM3911 Temperature Controller
:
Peltier Element Controls itself: 10/27/94 EDN-Design Ideas
Speed Control Handles Isolated –48 Volt Fans : 08/05/02 Electronic Design - Ideas for Design / Chips are available to monitor and control ventilation fans. But less common are fan controllers for telecom applications. Such fans must operate in electrically isolated environments with a supply voltage in the 36- to 72-V range. For example, the...
Take Back Half: A Novel Integrating Temperature-Control Algorithm: 12/04/00 Electronic Design - Ideas for Design / According to Linear Technology's Jim Williams, "The unfortunate relationship between servo systems and oscillators is very apparent in thermal control systems." (Linear Applications Handbook, 1990). High-performance temperature control is. . .
Temperature Controlled Based on AT89CX051
:
Temperature Controlled NiCd Charger:
Temperature Controlled Ovens
:
Temperature Controller: Remote sensor sends data via mains supply Temperature range:00.0 to 99.9 °C
Temperature controller
:
Temperature Controller keeps IR Detector At 8ºK: 01/07/99 EDN-Design Ideas / PDF contains multiple circuits - scroll to find this circuit.
Temperature Monitor
: )
Temperature Programmer uses Digital Control: 07/18/96 EDN-Design Ideas
Temperature Regulator #2
:
Temperature Sensitive Oscillator: Temperature controlled based on AT89CX051
Thermo Cooling Fan
: fan controller, which controls fan based on temperature
Thermoelectric Controller (scriptable Thermometer):
---
Note:
To report broken links or to submit your projects, tutorials please email to
Webmaster