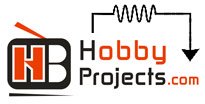 Electronic Circuits and Tutorials
Electronics Schematics - T
Television (TV) & VCR Remote Circuits
TV Remote Control Blocker: This file includes also some other funny circuits.
TV Remote Jammer: Just point this small device at the TV and the remote gets jammed. The circuit is self-explanatory. 555 are wired as an astable multivibrator for a frequency of nearly 38kHz.
Universal Infrared Remote Control: Infrared remote based on Atmel 89C2052.
---
Note:
To report broken links or to submit your projects, tutorials please email to
Webmaster