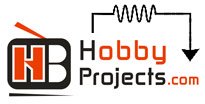 Electronic Circuits and Tutorials
Electronics Schematics - S
Silicon Controlled Rectifier (SCR) Circuits
MINIATURE ISOLATED AC/DC POWER SUPPLY
(3) (acdc1)
This circuit uses a novel approach to produce a fully isolated and regulated 5 volts @30ma from the 120vac power line. It uses two tiny SCRs that alternately discharge two capacitors through a miniature high frequency transformer. The voltage spikes produced through the transformer are rectified, filtered and regulated. A very common 8-ohm audio impedance matching transformer can be used for the transformer.
Published in EDN, Feb. 17, 1992
LOW POWER 12,000-VOLT POWER SUPPLY
(55) (12kv)
If you need about 12,000 volts DC for an ion generator this circuit might be the ticket. It draws power from the 120vac power line but it uses a small 6KV camera flash trigger coil. The output signal is isolated from the power line. Although the circuit can only deliver about 5uA of current it can produce dangerous shocks, so be careful.
CIRCUIT PROTECTS FROM BATTERY POLARITY REVERSAL (114) (revbat)
This simple circuit can protect a sensitive electronic circuit from an accidental connection of a battery with a reversed polarity. The N-channel FET connects the electronic device to the battery only when the polarity is correct. The circuit shown was designed for a device powered from a single 1.5 volts button cell battery. However, the circuit will operate with higher voltages as well.
---
Note:
To report broken links or to submit your projects, tutorials please email to
Webmaster