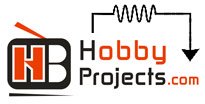 Electronic Circuits and Tutorials
Electronics Schematics - R
Remote Control Circuits
2 Line Intercom Plus a Telephone Changeover Switch: The circuit presented here can be used for connecting two telephones in parallel and also as a2-line intercom. FAIR WARNING THIS SITE HAS ANNOYING POP UP ADS.
2 Wire Remote Microphone Amplifier:
300 MHz AM, RF Remote Control System:
Combination Controlled, Fully Customizable RF Remote Control:
Computerized Infrared Remote: control your stereo, TV and VCR from Windows, includes schematic and software
Decoding Infrared Remote Controls:
Fire Stick infrared Remote Control:
Four Way Remote Control uses Series Transmission: 01/18/01 EDN-Design Ideas / PDF contains multiple circuits - scroll to find the one of interest / Four channel remote controller system which uses433 MHz band
Infra / Radio Remote Control Transmitter / Receiver:
Infrared Computer Controlled Infrared Device:
Infrared Interface With Windows CD Software: use infrared technology to remotely control a CD-ROM drive with an audio CD
Infrared Receiver for Sony Remotes: receive signals from a standard Sony remote control and send the code bytes(2) received to an RS-232 port, based on PIC16C84
Infrared Remote Control #1: will allow you to turn on any piece of equipment that operates on115 volts AC
Infrared Remote Control #2: simple circuit which controls one relay output
Infrared Remote Control Extender:
Infrared Remote Control Of your PC Is Easy!: simple device that connected to the computer serial-port enables the reception of infrared codes emitted from any commercial remote control unit and with a little Windows program the computer learns to recognize sequences and simulates key pressing or executes a program
Infrared Remote Control Shutter Release System:
Infrared Remote Control Tester #1: measures the relative intensities of different Infrared light sources
Infrared Remote Control Tester:
Infrared Remote Home Control: able to fire remote control signal through built in infrared port (IrDA) that is of notebook personal computer standard equipment
Infrared Remote Jammer:
Long Range Infrared Remote: by Boondog Automation, gives 8-20 ft of wireless control
Measure temperature in remote locations: 10/12/00 EDN-Design Ideas / PDF contains multiple circuits - scroll to find this circuit
PC Infrared Remote Control #1:
PIC16C505 IR / Wireless Remote Control:
Remote Charging Circuit uses Three Wire Sensing: 05/25/95 EDN Design Ideas / Remote voltage sensing usually uses a four wire sensing System, this System works with three Wires
Remote Control Encoder/decoder With PIC16C620 & PIC12C508:
Remote Control for Sony a / Volt Equipment: PIC based remote controller for Infrared and wired Control-S bus
Remote Control turns Battery On & Off: 09/12/97 EDN-Design Ideas
Remote Control using Telephone: Here is a tele-remote circuit which enables switching "on" and "off" of appliances through Telephone lines. The circuit described here can be used to switch up to nine appliances (corresponding to the digits1 through 9 of DTMF the Telephone key-pad). The Telephone can be used to switch on or switch off the appliances also while being used for normal conversation. FAIR WARNING -- THIS SITE HAS ANNOYING POP UP ADS.
Remote Controlled a Volt Switch
Remote Controlled Lamp Dimmer: Here is a complete design project from Biltronix that allows you to use an off the shelf remote to control the brightness of the lights.
Remote Extender Mk1: This project allows one to take the video recorder and satellite receiver remote controls upstairs
Remote Extender Mk2: This project allows you to take the video recorder and satellite receiver remote controls upstairs, and operate the equipment from there. There is no additional cabling to install, the signal being carried along the existing coaxial aerial cable linking the two rooms
Remote humidity sensor needs no battery: 04/04/2002 EDN - Design Ideas / Using ac-line power sources and batteries for remote humidity sensors is undesirable because these sources can be troublesome if you mount them in inaccessible points, such as smokestacks, cold-storage chambers, or darkrooms, where maintenance is difficult and inconvenient. Figure 1 shows a simple way to remove the power source from the humidity-sensor circuit. .
Remote Switch uses No Power Fiber Optic Link: 10/10/96 EDN-Design Ideas
Remote temp Sensor Needs No Power Supply: 12/21/95 EDN-Design Ideas
Remote ThreeWire RTDs Can Multiplex Accurately To Measurement System : 12/23/02 Electronic Design - Ideas for Design / To maintain accuracy when multiplexing several three-wire resistive temperature detectors (RTDs) to a measurement system, multiplexer error voltages must be eliminated. These voltages are produced by the RTD excitation current flowing through the on...
Serial Infrared Remote Controller: a simple, cheap device that can be connected to any serial port to control most components that have infrared remote controls, includes schematics for receiver and transmitter
Short dc power line pulses afford remote control: 10/25/2001 EDN - Design Ideas / If you face the challenge of adding a second, independently controlled light source to an existing ceiling lamp controlled by a wall switch, you may find that stringing a second power line is impossible. First, you can replace the wall switch by the circuit in Figure 1. Pushing the on switch S1 or S2 for approximately 1 sec inserts the 12V zener diodes D1 or D2 in series with the ... .
Silent Telephone Alert:
Simple Sensitive Remote Control Tester:
T V Remote Control Blocker: This file includes also some other funny circuits
Two wire Remote Microphone Amplifier:
Universal Infrared Controller for a PC: This simple circuit allows you to record any Infrared remote control signal on your PC, and then play it back. This is particularly useful if you want to control appliances such as TVs, VCRs, CDs etc. from your computer. The device simply connects to the parallel port of your PC. You can also use this circuit to analyze the waveform from any Infrared remote control. This circuit was originally published in Electronics Australia, September1998
Universal Infrared Remote Control: Infrared remote based on Atmel 89C2051
---
Note:
To report broken links or to submit your projects, tutorials please email to
Webmaster