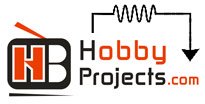 Electronic Circuits and Tutorials
Electronics Schematics - N
Active Notch Filters Circuits
Filter Fliege Second Order Notch non-inverting
Filter KHN (Inverting Input) Second Order Notch non-inverting
Filter KHN (Non-Inverting Input) Second Order Notch inverting
Filter Mikhael-Bhattacharyya (MB) Second Order Notch non-inverting
Filter Sallen-Key (SK) Second Order Notch non-inverting
Filter Twin-T Second Order Notch I non-inverting
Filter Twin-T Second Order Notch II non-inverting
Fliege Second Order Notch non-inverting
Helical Resonator Notch Filter
High Q Notch Filter - National Semiconductor Application Notes first published28-Jun-1996 (app note)
High-Q 60-Hertz Notch Filter - This high-Q notch filter is based on the "Twin-T" design. It produces a very deep notch in the response curve at about 59.7 Hz. This is useful to remove 60-Hz hum and noise from audio recordings or live performances. Response is down over -60db at the center point. The LM3900 Norton opamp was chosen since it doesn't require extra .... (circuit design)
KHN Inverting Input Second Order Notch non-inverting
KHN Non-Inverting Input Second Order Notch inverting
LB-5: High Q Notch Filter - National Semiconductor Application Note
Mikhael-Bhattacharyya MB Second Order Notch non-inverting
Notch Filter is DC Accurate - 03/02/95 EDN-Design Ideas: /.....(design idea)
Notch Filter is Insensitive to Component Tolerances - 03/02/00 EDN-Design Ideas: Many approaches for creating notch filters, which reject a narrow band of frequencies and pass all others, are unsatisfactory because they allow the component tolerances to interact. The circuit in Figure 1a overcomes this limitation and enables easy calculation of the component values for a desired notch frequency.....(design idea)
Notch Filter uses Only Lowpass Filters - 04/10/97 EDN-Design Ideas: (design idea)
Notebook Power Supply has Two Outputs - 03/03/94 EDN-Design Ideas: The notebook-computer supply in Fig 1 powers the 5V logic and derives an adjustable -24V supply for an LCD's backplane. The design uses only a high-efficiency buck regulator (Si9150)and an NMOS/PMOS, dual-power-FET chip set (Si9943)..../.....(design idea)
Parametric & Graphic Eq's Plus Peaks & Notches
RC Notch Filter Twin T - The twin T notch filter can be used block an unwanted frequency or if placed around an op-amp as a bandpass filter. The notch frequency occurs where the capacitive reactance equals the resistance Xc=R and if the values are close, the attenuation can be very high and the notch frequency virtually eliminated.
Reverse RIAA Equaliser - Test phono preamps for correct equalisation, or convert unused phono inputs. (circuit)
Sallen-Key SK Second Order Notch non-inverting - (electronic design)
Simple Easy Parametric & Graphic Eq's Plus Peaks & Notches - (circuit / schematic design)
Switched capacitor IC forms notch filter - 09/30/99 EDN-Design Ideas: You can use a switched-capacitor lowpass filter (LPF)to implement an inexpensive notch filter (Figure 1a). The internal architecture of the IC (Figure 1b)includes summing nodes similar to those nodes that analog-signal-processing stages use for feedback-error generation. The IC lowpass-filters the quantity VIN2VCOM and adds VOS at the output. In other words,.....(design idea)
Twin-T Second Order Notch I non-inverting
Twin-T Second Order Notch II non-inverting
Variable notch filter with both high & low pass filters
29.85 MHz Notch Filter Schematic
78 RPM & RIAA Phono Equaliser - Multi Standard 78 RPM and RIAA Phono Equaliser handles all "standards"
Adjustable 60Hz Filter - to filter out any HUM that may be picked up by a noisy power supply or long wire connection
Akerberg-Mossberg AM Second Order Notch inverting
Audio notch filter audio frequencies 100Hz-10kHz - A variable notch filter with both high and low pass filters. For audio frequencies 100Hz 10KHz
Basic Introduction to Filters - Application Notes on active, passive and switched capacitor filters, document in PDF format (app note)
Berka-Herpy BH Second Order Notch non-inverting
Build an Adjustable High Frequency Notch Filter - 02/06/03 EDN-Design Ideas: (design idea)
Closing the Loop Deepens Notches - 05/07/02 EDN-Design Ideas: Notch filters remove a single unwanted frequency from an input signal. They are also a vital component of pulse-shaping networks, such as time-averaging filters. You can tune a state-variable filter over a wide range by changing the time constants of its integrating amplifiers (references 1, 2, and 3).....(design idea)
Easy Parametric & Graphic Eq's Plus Peaks & Notches
Electric Field Disturbance Monitor-1 - This schematic is the power supply and front-end sections of the field monitor that is discussed in more detail at Electric Field Disturbance Monitor. The system can detect human and animal motion by the electric fields they disturb.
Filter Akerberg-Mossberg (AM) Second Order Notch inverting
---
Note:
To report broken links or to submit your projects, tutorials please email to
Webmaster