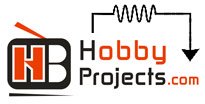 Electronic Circuits and Tutorials
Electronics Schematics - M
Musical Circuits
8 Note Tune Player: Circuit plays 8 note tunes at any speed
Analog Music Zone Guitar Effects Schematics: guitar effects, compressors
Analog Synth Electronics Music D.I.Y.
Bias Circuits:
Birdie Doorbell Ringer:
Book PC MP3 Player: A small computer running Linux with 12 volt power supply and wired remote control makes a great sound system for a car.
Cat SRM I:
Color Organ #3: makes3 lights to blink and flash to music
Digitally Controlled Phase Shift: Altering the phase response of a signal without changing its amplitude characteristics is commonly performed using an all pass filter. This circuit implementation is well suited to using digital potentiometers as the controlling element.
Fender Champ Replica:
Fender Preamp With Horizontal Tube Mounting:
Guitar Amp Circuit:
Improving a Guitar: information on rewiring an electric guitar
Infrared Theremin Musical Instrument:
Keyboard Scanned 8 tone Generator:
Laser harp:
Musical Tone Generator:
One Transistor Theremin:
Phone "Hold" With Music:
Spring Reverb unit:
Tone Display System: This device gives visual feedback of which note you're playing, so you can set up the note before bringing up the volume to sound it. It features a 40-LED display, for over three octaves of range at any given time. Furthermore, a three-position switch extends the range by two octaves, for a total usable range of over five octaves.
Various tube Crossover Circuits:
Voltage Controlled Panner Circuit:
VOX AC30 Guitar Amplifier Simulator:
Yet Another Mobile MP3 Player: This is an earlier player using a conventional PC motherboard, so the power supply I designed is quite compatible.
---
Note
To report broken links or to submit your projects, tutorials please email to
Webmaster