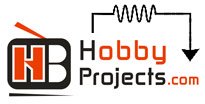 Electronic Circuits and Tutorials
Electronics Schematics - M
Mouse Circuits
PC Mouse Implementation Using COP800
: National Semiconductor Application Notes first published 05-Aug-1995
PS2 mouse and BASIC Stamp computer
Mechanical PC Mouse Circuit Diagram and Source Code Subroutine - In computing, a mouse, is a pointing device that functions by detecting two-dimensional motion relative to its supporting surface. Its major functions are: motion detection, host communication, power supply, and button status detection. A typical mouse consists of a microcontroller and its associated circuitry, which are a few capacitors, resistors and transistors.
Accelerometer Based 3D Mouse - Bernard shows us how to use an use an accelerometer as a mouse. This project uses a MEMS X/Y accelerometer, a PIC microcontroller and a old mouse. He also describes a trick for powering the new mouse with the unused RS232 serial control lines
Remote controlled Mouse circuit
Wireless mouse circuit - This device adopts encoding and decoding circuit MC145026/ MC145027 and RF transmitter / receiver module TDA1808/ TDA1809, and it can be flexibly operated in the range of 10~120m, and people have no need to change original mouse exterior appearance and inside circuit in the making process, and its convenient and reliable, very suitable for homemade lovers. Generally speaking, there are four circuit lines inside mouse and computer connect line ( this circuit device can receive four data wire inputs, and reader can choose according to practical situation of their self mouse ), they are separately power source anode, power source ground, data wire 1, data wire 2. The circuit has no need to change mouse and computer, no need to install additional mouse to drive software, and all the functions of original mouse can be normal used.
---
Note
To report broken links or to submit your projects, tutorials please email to
Webmaster