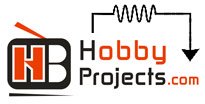 Electronic Circuits and Tutorials
Electronics Schematics - L
Water / Liquid Detector and Sensors Circuits
Adjustment Free Inclinometer operates on 2.7V: 04/24/97 EDN-Design Ideas
Fluid Level Detector - This circuit uses an AC-sensing signal to eliminate electrolytic corrosion on the probes. The AC signal is rectified and used to drive Transistor T1 that drives the relay. The relay is a 12-V type of your choice.
Water Level Sensor and Alarm Circuit with CD4066 - For circuit not only indicates the amount of water in the tank head, but also gives an alarm when the tank is full. This circuit uses the widely available to show IC number CD4066 bilateral switch CMOS IC to the water level through LEDs. If the water is empty the wires in the tank are open circuit and the 180K resistors pulls the switch to open the little switches and LEDs are off. When the water begins to fill the first wire connected to the reservoir in the S1 and the + supply are shorted by water. This closes the S1 and turns the LED1 ON. As the water further into the tank, LEDS2, 3 to 4 pm light gradually filled.
Water Level Sensor Circuits Diagrams
Water Level Indicator Circuit - This project is a simple and practical measure and know the level of reservoir. The component IC CMOS 4066 used as switcher on any level detector/sensor that connect the negative polarity pin of each LED to ground. Buzzer will be sounded if full level sensor achieved.
Circuit of 89C2051 Microcontroller Based Water Level Indicator with Voice Alarm
---
Note
To report broken links or to submit your projects, tutorials please email to
Webmaster