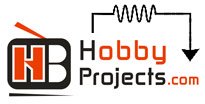 Electronic Circuits and Tutorials
Electronic Schematics - D
Direction Finder Circuits
Designing a Digital Compass using the PIC18f2520 - Microchip Application Note Published 8-Aug-05
Direction Finder System - Electronic circuit design…. [from Harry Lythall's website]
Direction sensing motion detector - Detects motion and indicates the direction that a human or animal is moving (left or right). 12 pages. This project is not available as a kit of parts. [free schematic from Golab.com]
External Antenna for the GPS-38 Magellan 2000 or Eagle Explorer GPS Receivers
GPS Handheld - Intersil Application Block Diagram.....[App Note]
GPS receiver (Gamin, Eagle etc) to PC interface cables - GPSy(TM) has extensive documentation on how to create your own data cables, and if you are handy with a soldering iron (or know how to use crimp connectors), there are some instructions.
GPS Receiver Based Frequency Standard - Frequency accuracy has been a topic of special interest to many amateurs and experimenters since the early days of radio. Until recently, the best frequency standard available to most hams was a crystal oscillator carefully adjusted to zero-beat.... [By Brooks Shera, W5OJM]
GPS Receiver Gamin Eagle Etc to PC Interface Cables
Handheld GPS Glareshield (or Dashboard) Mount with Power Supply - My first two GPSes were both Garmin eTrex models. One was the original yellow eTrex, and the second was the eTrex Legend which has more memory, and most importantly, mapping capability. Neither of these is an aviation GPS, but both can be useful in the VFR cockpit..... [Stefan Vorketter]
How to Construct Garmin GPS Receiver Interface Cables
Inertial-navigation system uses silicon sensors - 16-Sep-04 Issue of EDN A strap-down inertial-navigation system uses silicon sensors to measure displacement without entailing the bulk and expense of moving parts or GPS receivers. For example, a three-axis accelerometer and three angular-rate sensors can determine the position and velocity of a vehicle such as a robot or radio-controlled aircraft..... [Design Idea by Tom Niemi, Rockwell Collins, Cedar Rapids, IA]
Low-Power IC Packs GPS Receivers 7/31/01 - Application Note California Eastern Laboratories Doc #953.....[App Note]
Mobile APRS/ GPS Tracking System
Monitor Output from Motorola Oncore GPS Engine in Hp Z3801a in GPS Disciplined Oscillator - This project was designed to allow monitoring of the Motorola Oncore VP receiver that is used in the HP Z3801A GPS Disciplined Oscillator. I…. [Brian Kirby]
Navigator 555a Radio Direction Finder Rdf Circuit Diagram4/05)
Phase Shift Radio Direction Finder - .....
Three Power Supplies for the Garmin GPS-20 Sensor Board - Since the GPS-20 is an OEM (Original Equipment Manufacturer) product it does not come ready to use out of the box. There is no display, only a 12-pin JST connector that provides two RS-232 compatible serial ports, a One-Pulse-Per-Second (1PPS) output, and power. There is also a MCX style connector for the antenna connection..... [Steve Bible]
Ultra Low Noise Precision High Speed Op Amps - Linear Technology LT1028
A GPS Receiver Based Frequency Standard - Frequency accuracy has been a topic of special interest to many amateurs and experimenters since the early days of radio. Until recently, the best frequency standard available to most hams was a crystal oscillator carefully adjusted to zero-beat.... [By Brooks Shera, W5OJM]
Aisin-Seiki GPS-Receiver Us$20 GPS
Alternative Power Source for Magellan GPS Receivers
AN-702: Build a Direction-Sensing Bidirectional Repeater - National Semiconductor Application Note
AN996: Designing a Digital Compass using the PIC18f2520 - Microchip Application Note Published 8-Aug-05
Application for 1.575 GHz GPS with UPC8211TK - Application Note California Eastern Laboratories Doc #960.....[App Note]
Build a Direction-Sensing Bidirectional Repeater - National Semiconductor Application Note
---
Note
To report broken links or to submit your projects, tutorials please email to
Webmaster