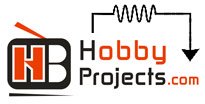 Electronic Circuits and Tutorials
Electronic Schematics - D
Demodulator Circuits
BER Meter is Easy to Build - 03/02/00 EDN-Design Ideas.....A bit-error-rate (BER]tester is a basic tool for digital-communications measurements. Although many commercial BER testers are available, you can easily design and build an inexpensive version. The scheme ..... [Design Idea by Luis Miguel Brugarolas, Sire Sistemas y Redes Telmaticas, Tres Cantos, Madrid, Spain]
Circuit yields accurate absolute values - 5-Jul-01 Issue of EDN The circuit in Figure 1 delivers the absolute value of the input signal with an accuracy better than 10 ppm of the full-scale range. The circuit has low zero-crossing error..... [Design Idea by Marco Pisani, Istituto di Metrologia G Colonnetti, Turin, Italy]
Clock Recovery Scheme Suits Low Snr Systems - 06/05/00 EDN-Design Ideas.....A clock-recovery architecture can operate with NRZ digital signals, even at low SNRs. A clock-recovery subsystem is based on a PLL comprising.....PDF Contains many designs, scroll to find this one..... [Design Idea by Luis Miguel Brugarolas, SIRE, Madrid, Spain]
Demodulator Schematic/Design - The demodulator block diagram below has three major sections that were implemented in this iteration of the design, the mixer, the filter, and the phase shift network .....
Experimental 1 kHz Synchronous Demodulator - This circuit employs a synchronous demodulator to separate a 1 KHz signal from noise and measures the amplitude of the 1 kHz signals once a second at about 60 microvolts per count then sends the measurements via an RS-232 interface for further processing or display. An LED on the board also lights when the measured signal exceeds a preset threshold.....
Inverted bipolar transistor doubles as a signal clamp - 11/09/00 EDN-Design Ideas.....A number of circuits, such as level detectors and AM demodulators, benefit from a rectifier with a low offset voltage. Silicon diodes have an offset of approximately 0.6V and do not work well….PDF contains multiple circuits, scroll to find the one of interest..... [Design Idea by Art Hogrefe, Puma Instrumentation, State College, PA]
Novel idea implements low-cost keyboard - 3-Apr-03 Issue of EDN Many applications that use a microcontroller also use a keyboard. If your application uses a relatively powerful microcontroller, you can use several free I/O pins or an unused input with an ADC to effect an easy keyboard connection. But, if the microcontroller in your system has too few free I/O pins and no on-chip ADC, you can be in trouble..... [Design Idea by Jean-Jacques Thevenin, Thomson Plasma, Moirans, France]
Novel Method Detects Lock in Costas Loops - 22-Jun-00 Issue of EDN In the well-established lock-detection scheme for conventional PLLs, the VCO or VCXO local oscillator splits the output into 0 and 90° signals (Figure 1). The incoming IF signal mixes with the 0 and 90° signals to perform phase locking and lock detection, respectively. This method gives unambiguous results even under noisy conditions. …. [Design Idea by MR Raghavendra, ISRO Satellite Centre, Bangalore, India]
Self-modifying code extends addressing-mode - 12/17/98 Issue of EDN As just about any assembly-language programmer knows, self-modifying code (SMC) is usually undesirable, unintentional, and destructive. However, the SMC routine in Listing 1 is extremely useful to extend the indexed, 16-bit offset addressing mode of the venerable HC05 µC from 8 bits, or 256 locations, to the full 13-bit (8-kbyte) memory address space.....Page includes several designs. Scroll to find this one..... [Design Idea by Paul Sofianos, Motorola Inc, Tempe, AZ]
Simple BER Meter is Easy to Build - 03/02/00 EDN-Design Ideas.....A bit-error-rate (BER]tester is a basic tool for digital-communications measurements. Although many commercial BER testers are available, you can easily design and build an inexpensive version. The scheme in Figure 1 has performance similar to that of a..... [Design Idea by Luis Miguel Brugarolas, Sire Sistemas y Redes Telmaticas, Tres Cantos, Madrid, Spain]
Single Sideband Demodulator Covers the HF Band - 10/26/00 EDN-Design Ideas.....The circuit in Figure 1 complements a previous Design Idea ( SSB modulator covers HF band EDN , Sept 30, 1999, pg 122]. The modulator employs a phasing.… [Design Idea by Israel Schleicher, Bakersfield, CA]
Spread Spectrum Method Identifies Audio Path - 04/13/00 EDN-Design Ideas.....An unusual method of audio spread spectrum can identify the audio path that's currently in use through a consumer-electronic device. The design in Figure 1a uses an injected audio spread-spectrum tag signal because a listener does not notice the low..... EDN is migrating links. This link is not verified. Google the "title" EDN for new link.
---
Note
To report broken links or to submit your projects, tutorials please email to
Webmaster